Choosing the Perfect Lingerie: A Guide to Finding Your Ideal Fit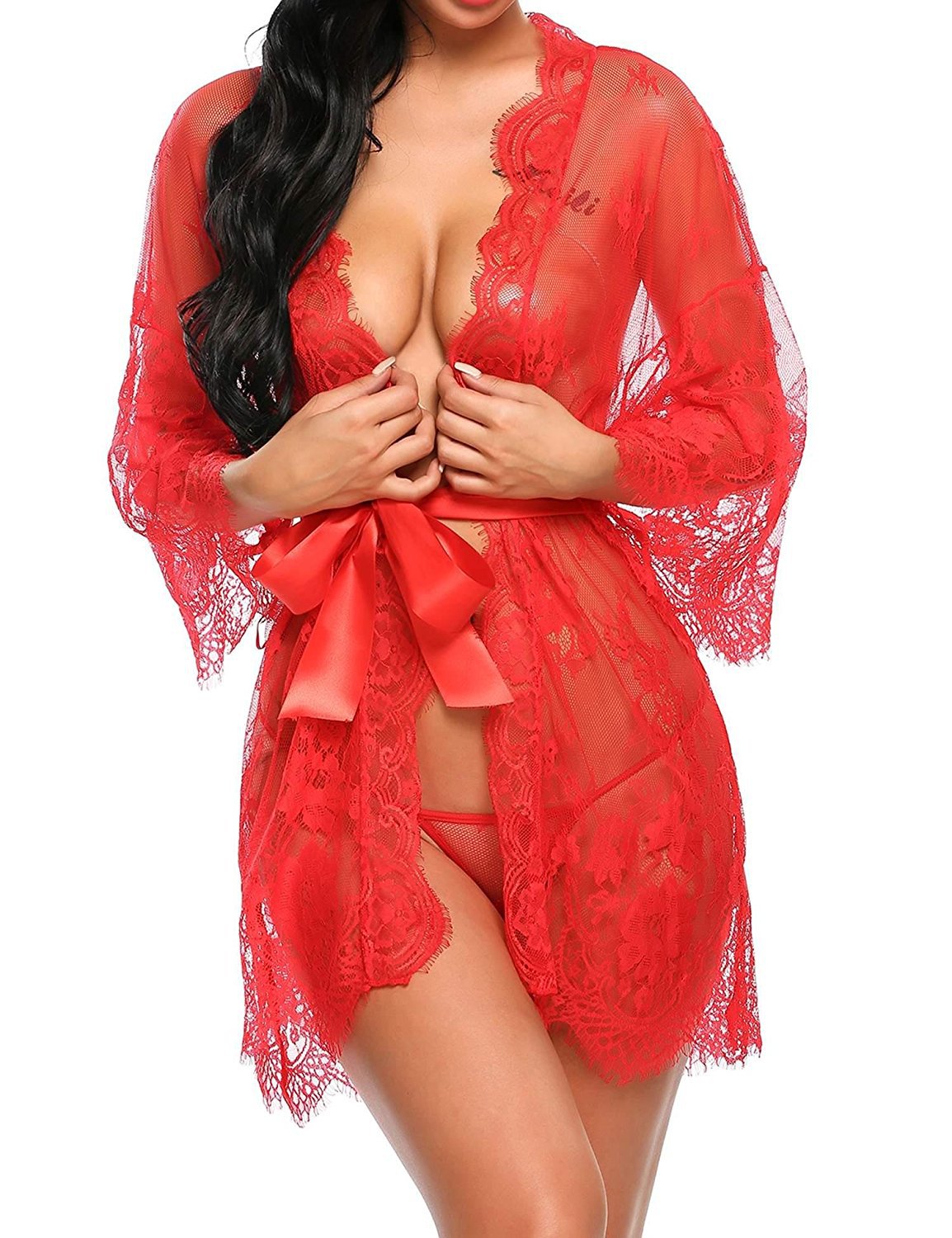 Lingerie is not just about looking fabulous; it's also about feeling confident and comfortable in your own skin. Whether you're shopping for a special occasion or simply treating yourself, finding the right lingerie that fits you perfectly is essential. Here's a guide to help you choose lingerie that flatters your figure and makes you feel amazing.
1. Know Your Measurements
Before diving into the world of lingerie, it's important to have accurate measurements. Grab a measuring tape and take note of your bust, waist, and hip measurements. Remember to measure yourself wearing a well-fitted bra and underwear for precise results. These measurements will serve as your starting point when selecting lingerie sizes.
2. Consider Your Body Type
Understanding your body type can help you choose lingerie styles that enhance your natural curves. Here are a few tips for different body types:
Hourglass: If you have a balanced bust and hip measurement with a defined waist, go for lingerie that accentuates your curves, such as corsets or teddies.
Pear-shaped: For a smaller bust and fuller hips, choose lingerie with detailing on the upper body to draw attention upwards, like babydolls or chemises.
Apple-shaped: If you carry more weight around the midsection, opt for lingerie that highlights your legs and adds definition to your bust, such as high-cut teddies or babydolls.
Athletic: If you have a more athletic build with minimal curves, consider lingerie with frills, ruffles, or lace to add femininity and create the illusion of curves.
3. Explore Different Styles
Lingerie comes in a wide range of styles, so it's important to find what suits your personal taste and comfort level. Some popular lingerie styles include:
Bra and panty sets: Versatile and classic, these sets offer various coverage and support options.
Chemises: These loose-fitting, lightweight garments provide a comfortable and flirty option.
Teddy: A one-piece garment that combines a camisole and panties, perfect for a sexy and streamlined look.
Corsets: Known for their waist-cinching effect, corsets provide structure and enhance your curves.
Babydolls: Flowy and feminine, babydolls are often made with sheer fabrics and offer a playful and romantic vibe.
4. Pay Attention to Fabrics
The fabric choice can greatly affect how lingerie feels against your skin. Opt for fabrics that are soft, breathable, and gentle on your body. Common lingerie fabrics include lace, satin, silk, and mesh. Experiment with different textures and find what feels luxurious and comfortable to you.
5. Check Sizing Guides and Reviews
Every lingerie brand may have slightly different sizing standards, so it's essential to consult their sizing guides before making a purchase. Additionally, reading customer reviews can give you insights into how a particular style fits and whether it's true to size. Don't be afraid to reach out to customer support if you need further assistance with sizing.
6. Embrace Versatility and Experimentation
Lingerie is not limited to the bedroom; it can be a versatile part of your wardrobe. Don't be afraid to experiment and style your lingerie as outerwear. For example, a lace bralette can be paired with a blazer or a sheer robe can be layered over a dress. Embracing the versatility of lingerie allows you to express your personal style and adds a touch of sensuality to your everyday outfits.
7. Invest in Quality and Proper Care
When it comes to lingerie, quality matters. Investing in well-made pieces not only ensures a better fit but also enhances durability and longevity. Look for reputable brands that prioritize craftsmanship and use high-quality materials. Additionally, proper care is crucial to maintain the integrity of your lingerie. Always follow the care instructions provided by the manufacturer to preserve the fabric, shape, and color of your garments.
By embracing versatility and investing in quality pieces while taking proper care of your lingerie, you can enjoy a wardrobe that makes you feel confident, comfortable, and stylish.
8. Enhancing Intimacy and Connection
Lingerie can play a significant role in enhancing intimacy and connection in relationships. Wearing lingerie can help set a romantic mood and create a sense of anticipation and excitement. It can ignite passion and spark intimate moments with your partner. Exploring different styles and designs together can also be a fun and playful way to deepen your connection and strengthen your bond.
9. Celebrating Body Positivity and Self-Love
Lingerie is for everyone, regardless of body shape, size, or age. It celebrates diversity and promotes body positivity and self-love. Finding lingerie that makes you feel beautiful and confident in your own skin is empowering. Embrace your unique body and choose styles that accentuate your favorite features. Remember, lingerie is about embracing and celebrating your own beauty, no matter how society defines it.
10. Comfort and Support
While lingerie is often associated with aesthetics, it's important not to overlook the aspect of comfort and support. Well-fitting lingerie should provide the right amount of support and comfort throughout the day or during intimate moments. Look for styles that offer adjustable straps, soft fabrics, and the right level of support for your individual needs. Feeling comfortable in your lingerie ensures that you can confidently go about your day or enjoy special occasions.
11. Styling Tips and Inspiration
In addition to finding the perfect fit, exploring different styling tips and inspiration can help you create unique and personalized lingerie looks. From mixing and matching different pieces to layering with other clothing items, there are endless possibilities to create stunning ensembles. Share tips on how to style lingerie with various outfits, provide inspiration for different occasions, and encourage readers to embrace their creativity when it comes to styling lingerie.
Conclusion
Choosing the perfect lingerie involves a combination of self-awareness, experimentation, and understanding your preferences. Remember, the right lingerie should make you feel confident, beautiful, and comfortable. Take your time exploring different styles, finding your ideal fit, and embracing your unique body. With the right lingerie, you can exude self-assurance and embrace your femininity like never before.
We hope this guide helps you navigate the world of lingerie and empowers you to find your perfect fit. Happy shopping!
Note: Remember to follow the specific care instructions for your lingerie to ensure it stays in excellent condition.
Lingerie Enthusiast
Sensual Trend Analyst.