Incorporating Sexy Lingerie into Different Occasions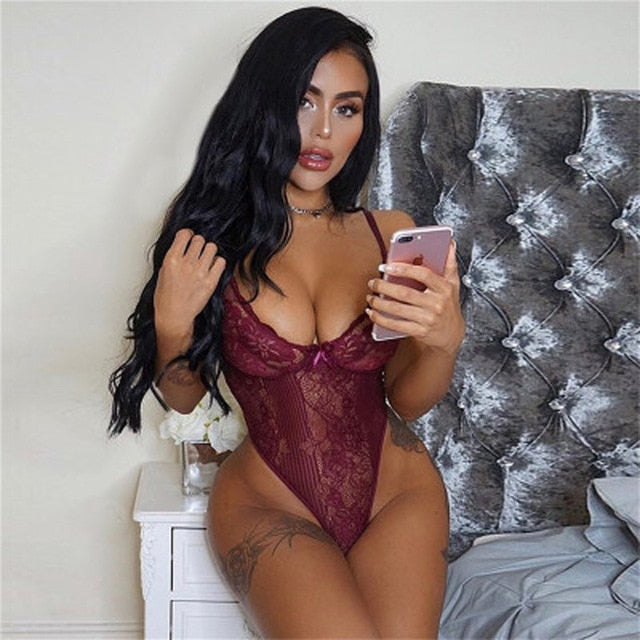 Sexy lingerie is not just about enhancing your allure; it's a powerful way to embrace your femininity and confidence. With a diverse range of styles, fabrics, and designs available, you can seamlessly incorporate sexy lingerie into various occasions. Whether it's a romantic rendezvous or a celebration of self, here's how you can curate your collection to suit different moments:
1. Everyday Empowerment: Start your day by slipping into lingerie that empowers you from within. Opt for comfortable yet alluring pieces that set the tone for confidence. Choose lace-trimmed bras or cheeky panties that make you feel both supported and sexy.
2. Romantic Nights In: Planning a cozy night in with your partner? Select luxurious lace teddies, babydolls, or bralette sets in rich colors like deep red or midnight black. These pieces evoke an atmosphere of intimacy, allowing you to connect on a deeper level.
3. Self-Care Evenings: Indulge in self-care by adorning sensual lingerie that speaks to your desires. Choose satin robes, chemises, or bodysuits that wrap you in comfort while reminding you of your sensuality.
4. Date Night Drama: For a memorable date night, opt for daring lingerie that emphasizes your curves. Choose strappy bras, crotchless panties, or corsets that reveal your confidence and create an air of anticipation.
5. Special Celebrations: Whether it's an anniversary or a personal milestone, celebrate in style with opulent lingerie sets. Embellished bras, garters, and matching panties elevate your mood and make your special day even more memorable.
6. Girls' Night Out: Sexy lingerie isn't limited to private moments. Wear bodysuits or bralettes under semi-sheer tops for a hint of allure during a night out with friends, giving you a secret confidence boost.
7. Boudoir Photoshoot: Planning a boudoir photoshoot? Opt for a mix of classic and provocative pieces. Experiment with lace, sheer fabrics, and strappy details to capture your essence in timeless photographs.
8. Honeymoon Haven: Pack your sexiest lingerie for your honeymoon. Delicate lace sets, babydolls, and silk chemises create an atmosphere of romance, ensuring your honeymoon memories are unforgettable.
9. Fitness Motivation: Even during your workout routine, let your confidence shine. Wear sports bras and leggings that offer support and comfort while highlighting your femininity.
10. Personal Empowerment: Don't wait for a special occasion to embrace sexy lingerie. Wear it for yourself, whenever you need a confidence boost or a reminder of your sensuality.
Conclusion: Incorporating sexy lingerie into various occasions empowers you to embrace your femininity, sensuality, and confidence. From romantic nights in to celebratory moments and everyday empowerment, your lingerie collection can adapt to your moods and desires. Remember, the essence of sexy lingerie lies not only in its appearance but in how it makes you feel—confident, alluring, and utterly yourself.
Lingerie Enthusiast
Sensual Trend Analyst.