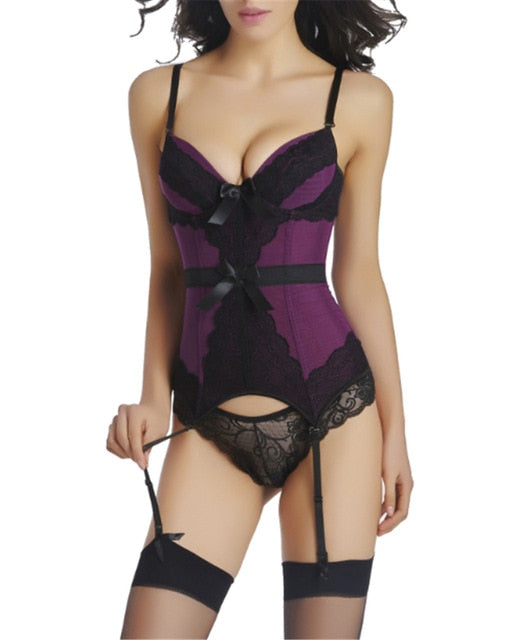 Lingerie is more than just undergarments; it's a powerful expression of femininity and self-confidence. This comprehensive guide will take you through the key factors to consider when selecting lingerie that suits your unique style and makes you feel like the goddess you are.
Introduction
Lingerie is a secret you wear under your clothes, and it has the potential to make you feel irresistible. The right lingerie enhances your body's natural beauty, boosts your self-esteem, and adds an element of allure to your daily routine. From fabric choices to style and occasion-appropriate picks, we'll dive deep into the world of women's lingerie to help you make the perfect choices.
1. Material Magic
When choosing lingerie, the material plays a crucial role in your comfort and look. Some common options include lace, silk, satin, cotton, and microfiber.
Lace: Lace lingerie exudes sensuality and romance.
Silk: The luxurious feel and smooth texture of silk are hard to beat.
Satin: Satin adds a touch of elegance and luster.
Cotton: Cotton lingerie is perfect for everyday comfort.
Microfiber: It combines comfort and support, making it ideal for active days.
Consider the material that feels best against your skin and complements your style.
2. Style and Elegance
Lingerie comes in various styles and designs, each catering to different preferences and occasions. You can choose from classic options like bras and panties or explore more daring choices like babydolls, teddies, or corsets.
Colors: Pick colors that resonate with your style, from classic blacks and whites to vibrant hues or playful patterns.
Cut: The cut of your lingerie affects both comfort and style. Choose a style that makes you feel confident and beautiful.
Embellishments: Some lingerie may come with exquisite details like lace trims, ribbons, or embroidery.
3. Sizing and Fit
Ensuring the right sizing is crucial for comfort and appearance. Measure yourself accurately, and consult the brand's sizing chart for a perfect fit. Keep in mind that sizes may vary between brands, so it's essential to find a brand that suits your body shape.
4. Occasion-Ready
Consider the occasion when selecting your lingerie. Different moments call for different lingerie choices, whether it's a romantic date night, everyday comfort, or a special celebration.
5. Quality Assurance
Invest in quality lingerie brands known for their craftsmanship and materials. Quality lingerie typically lasts longer and feels better against your skin. Reading reviews and asking for recommendations can help you find trusted brands.
6. Maintenance Made Easy
Once you've found your ideal lingerie, it's important to take good care of it to ensure it stays in excellent condition. Follow the care instructions provided by the manufacturer to preserve the material's integrity.
In conclusion, women's lingerie is all about embracing your femininity, enhancing your confidence, and expressing your unique style. The right lingerie can empower you, making you feel beautiful and confident every day. By considering material, style, fit, and occasion, you can select lingerie that aligns with your individuality and ignites your inner goddess.